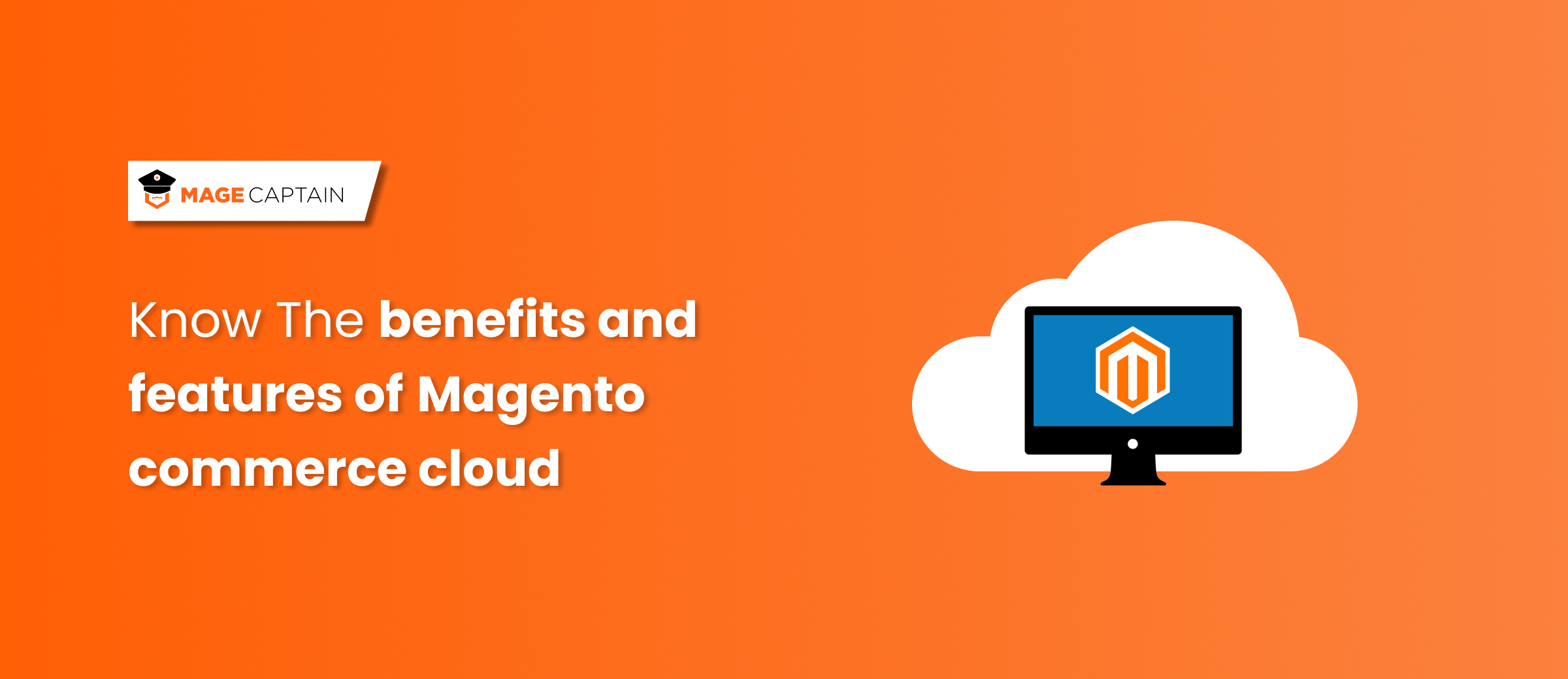 The word "Cloud" is often used today, but only a few understand its term. Cloud provides secure and stable online data hosting services that can be images, documents, files or websites.
There are two types of web hosting for online stores: On-premise or cloud. On-premise allows you to install the website on any server and completely control its infrastructure. In contrast, the cloud will enable you to install the website on a network of physical and virtual servers at low costs.
What is Magento commerce cloud?
Magento Commerce Cloud is a PaaS (Platform-as-a-service) solution that runs on Amazon Web Services. It is the most used and famous for its capabilities. Magento commerce software uses this automated hosting platform to address all the merchants, especially those with a high sales volume.
Layers of Magento Commerce cloud
Magento Commerce cloud consists of five functional layers that play an essential role in making the platform robust and flexible.
Cloud-based
Web services such as Amazon and Microsoft Azure use cloud server support by Magento commerce cloud. It provides high-performance computing, storing and networking capabilities with an enterprise-level company.
PaaS- Platform-as-a-Service
Git and Composer power the management, development and deployment of code for Magento websites. Composer is used to managing software dependencies, upgrade packages, and provide context for what they do and how they work together. Git, on the other hand, is in charge of managing all code and building and deploying Magento Commerce Cloud websites.
Ecommerce features
Magento commerce software looks at all the commerce functions and provides advanced business intelligence with B2B features that are not available in open-source.
Performance tools
Magento commerce cloud gives access to New Relic that helps developers and system admins manage and monitor troubleshoots in applications and infrastructures. New Relic is a software analysis that monitors store transactions and database queries and evaluates store performance.
Edge cloud platform
All the Magento commerce stores use Edge cloud platforms that are rapid and optimized for content delivery. It works seamlessly on content delivery networks and web application firewalls and boosts image optimization for better performance.
How do our Magento ecommerce Cloud implementations benefit you?
High performance
Magento ecommerce platform is hosted on AWS cloud infrastructure that is, in fact, one of the most potent cloud architectures across the globe. To improve the performance delivery of this platform, we offer you reliable cloud development services from our experts. With feasible optimization of attributes like REDIS Cache, MySQL buffers, ElasticSearch and query cache, we bring the best out of cloud development service.
Operational deployment
We promise a functional deployment of Magento ecommerce cloud development by optimizing the contents like images, videos, JS, CSS, or even the entire web pages. With a team of professional experts, we assure the Magento minification and full-fledged configuration of static content on the page.
Better security
For extra insurance, Magento executed a Web Application Firewall (WAF. It gives insurance from the most widely recognized security dangers, OWASP Top 10, by removing the noxious code attempting to enter the site. Get the best security framework solution by switching to our experts.
Faster page speed
Images attract the client and assume a significant part in the conversion rate. Notwithstanding, similar photos are liable for the website log jam because of the enormous size. To settle this, Magento has delivered Image Optimization, which decreases the picture size by over 60%. We promise to provide an impeccable Magento 2 commerce cloud to ensure the same.

Get a robust Magento ecommerce cloud development services by our expert at Magecaptain
Get a quote now
Unlock Multiple Facilitation with Magento commerce cloud features
Selling across multiple geographical locations
To stay ahead in the cutting-edge commerce market, you want to work as successfully and productively as could be expected. Magento Commerce cloud helps you to accomplish the objective by integration on a single platform. Magento gives a total scope of administrations to assist you with acquiring new clients and developing client certainty. It incorporates SEO, advancements, estimating customizations, inventory management, and more.
Multiple stores
Whether B2B or B2C selling, you can get the business across any global location with a unified platform. That has been one of the primary advantages of the Magento commerce cloud.
As the world is moving towards mobile, use Progressive Web Applications to provide shoppers app-like experience. PWA includes speed, an easy checkout experience, and a responsive design.
Google ad campaign
Google Shopping Ads is a free Magento-fostered Magento 2 extension that can work on your ROI and deals. You can undoubtedly set up ads from your items, automate bid optimization, and likewise follow the campaign execution.
B2B facilitation
Get a seamless experience of your business-to-business trading module with Magento Commerce Cloud development. Manage your business account on the cloud platform and let your network grow globally.
Smooth user experience
You can quickly build a convenient user experience without depending on any external developer. The UX experience built on Magento for an ecommerce store is splendid and phenomenal.
Page Builder
Effectively deal with your content utilizing the content-editing instrument. Without much stretch, one can update the content using the intuitive element and make a more luxurious shopping experience.
Inventory management
Manage the stock and release of products and stay away from the out-of-stock situation with managed Magento commerce cloud features.
Order management
Furnish your customers with a simple order management experience by giving your customers adaptable and savvy conveyance choices like ship-to-home or order online or get from store choice.
Customer management
Set different pricing structures, show pertinent items to various purchasers, and give customized checkout to businesses or customers, wish is yours.
Conclusion
Magento commerce cloud is an ideal choice for enterprise-level ecommerce stores that need a highly scalable environment capable of supporting continuous development and deployment. Magecaptain has a team of Magento enthusiasts aiming to help merchants/agencies worldwide with our Magento commerce cloud Development services to improve the ecommerce experience and produce great results for their customers.