Carefully crafted
Magento 2 Extensions
Enabling merchants to grow their business with ready to use
Magento 2 Extensions.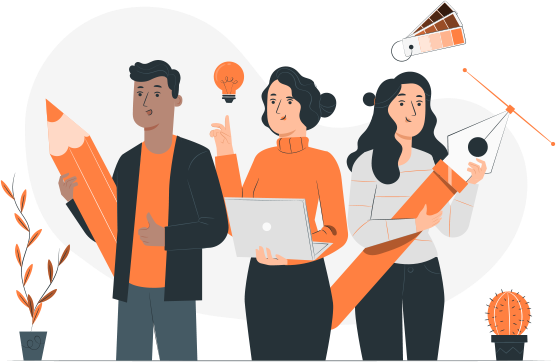 Custom Magento 2 Marketplace Extensions Service
With the services we provide, merchants can grow their business with our available Magneto 2 Extensions. In addition, you can expand your business by subscribing to Best Magneto 2 Extension. The available extensions to subscribe have a user's guide and free supports depending on the extension plan.
Our ready-to-use Magento 2 Extensions are perfect for your website and can facilitate the building of your website faster. In addition, we have Some Free Magento 2 Extensions that will help you increase sales and optimize the arrangements of the goods on the website. As a result, potential buyers will have a good feel of your online ecommerce website when navigating through the website.
Building a website is half the job, most especially when you are building an ecommerce website; you must be able to build a website that will resonate well with potential buyers, ensuring they can find all offers and discounts, and this will need the work of developers who understand how to ensure your website communicates with potential buyers.
The work doesn't end at the front end of your website. It is important to have an admin backend that is simple and comfortable for you to navigate; this and more are the work our team will ensure you get. You will be able to manage your stocks and orders from your website's backend or admin side with ease. Getting the necessary information you need as the admin of the website is likewise important. You can up-sell your customers and send them timely emails and information about all your promotions and new products.
MageCaptain is your first Magento 2 Extensions Development company with a large experience and has Certified Magento 2 Developers in the team. You can trust us to provide you with Great Magento 2 Support to grow your business and offer you the best customer service.
Why should you choose MageCaptain?
Our Teams of Certified Magento 2 Developers have a decade of experience in the eCommerce industry, with proven expertise And Magento 2, also verified by our Magento 2 certification. We are reliable and will let you focus on building your business while we take care of your technical systems. And our Magento 2 Support is always available to you.
Their many reasons for choosing a Dedicated Magento 2 Developers team, while many have always been financial reasons, we add more value at a minimal cost, and some of the values are as follows:
A decade of eCommerce expertise

we have a decade of experience in the Magento 1 and Magento 2 eCommerce development and Magento 2 Mobile App Development industry so you are hiring people who know what you might want.

Proven expertise

with our Magento 2 certification you can be sure of our skills

Reliable Magento 2 Support

you can rely on our team delivering for you while you focus on building your business

Availability

communication is important for the success of your project, and we are open to discussion and will work with you in your time zone.
Do not find the required Magento Extension?
Don't worry we can help you create custom Magento 2 Extension.
Interested in building mobile app for your Magento store?
Deploy your own mobile app at your google/ apple account and with in few easy steps you can launch the mobile app of your store.