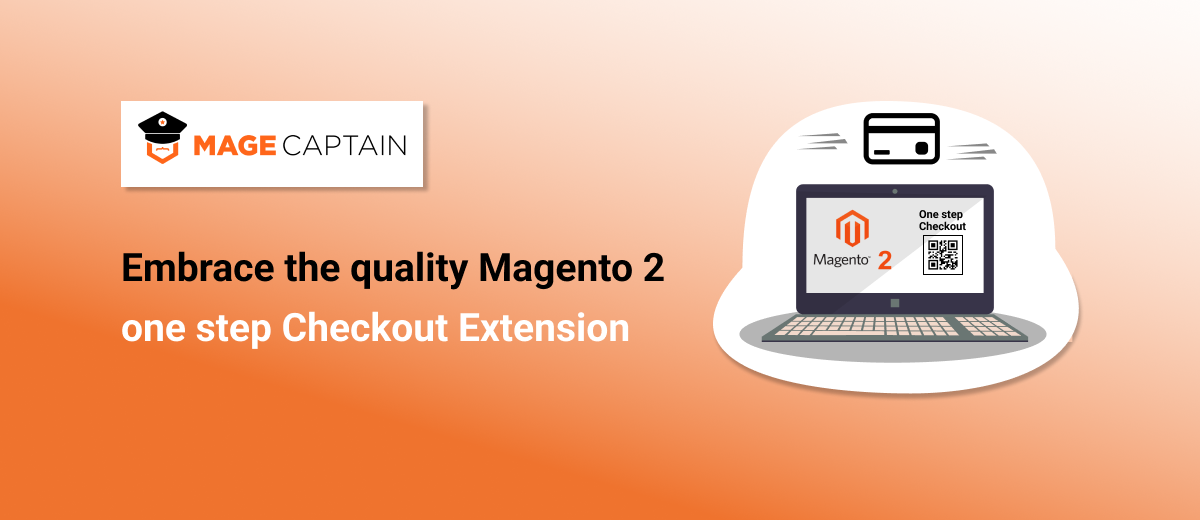 Magento 2 is a prominent ecommerce development platform that is leveraging the global online store at a very broad scale. Thus, it is very important to functionalize the check out extension of this platform to a very big extent. This has been the reason that developers and business owners all across the world are widely chasing the one stop check out extension for this platform.
For organizations that need to guarantee their customers arrive at the finish line as fast as could really be expected, the One Step Checkout Magento2 is your one-stop arrangement. It permits store administrators to completely change over various checkout pages in a one page. Streamline the checkout cycle on the frontend by changing the layout, themes, and colors, and eliminating all elements prompting cart abandonment. With cutting edge choices, for example, browsing various layouts for simple route, Google auto-address suggestions, adding gift messages, billing and shipping data on one page, you can change over each visitors into a paying client.
The advantages could be summarized as:
Get a seamless checkout workflow
Get the maximum conversion
Improve consumer satisfaction and retention rate
Dynamically improves the page performance
Standard available features of Magento checkout extension
The one step check out of Magento holds some special capabilities that are beneficial for the Magento 2ecommerce platform. Some of them are:
Full-fledged customized check out page
Auto-address suggestion of Google
Easy provision of product attributes on the check out page
Highly scalable and customized theme
Drag and move check out field
How does Magento checkout extension Facilitate your Business?
Checkout page optimization:
The Magento 2 one step checkout extension simplifies the shopping procedure by adding the additional features like Google address suggestion, 3 column layouts, and bringing long step checkout procedure under one frame.
Customized checkout theme:
A store admin can conveniently customize the look and appearance of the checkout page by using this module. Particularly there are three themes available over here: light, dark and default.
Choose the correct page layout:
Altogether there are three options by which the admin can customize the appearance of the checkout module. 1,2 and 3 column layout.
Move checkout fields:
The checkout page customization has become a lot more straightforward than at any other time, just set the request for the checkout fields by restructuring them.
Personalized user experience:
Clients can add individual remarks and comments to their orders prior to looking at by incorporating order remarks at the checkout interaction.
Newsletter subscription:
With Newsletter Subscription implemented on the checkout page, your business can communicate with new clients and upgrade its power and credibility.
Fast address entry:
Locating the IP address of the user, you can implement the Google auto suggestion.
One click checkout for guest:
Make the checkout interaction more convenient for visitors by permitting them to create an account while doing the checkout.
Simple Navigation for "Back To Store" Link
Utilizing "back to store" interface, clients can explore among cart and store effectively and add more things to their shopping basket on the fly.
Customized shipping and billing:
With the effective usage of drag and drop functionality in magento 2 one step check out extension, the admin can now easily customize the section of field and layout of billing and shipping column.
Edit the product options:
Each element of the One-Step Checkout Extension is optimized to accelerate the checkout cycle of ecommerce stores. On the checkout page, clients can change color, size, and different properties of things in their cart.
Seal block:
Assuming the Seal blocks are empowered, admins can display trust badges from their outside service providers to demonstrate their Magento 2 store's authenticity and gain customer trust.
Dynamic title to the checkout page:
Static block highlight is accessible in three configurations: static block, picture, and implant HTML. By empowering it, the customers will see outlined data like top products, most recent offers, and so forth, during the checkout interaction.
Compatible payment option:
It doesn't make any difference assuming it is PayPal, Authorize.Net, Braintree, Stripe, Amazon Pay choice — The Magento 2 One Step Checkout Extension offers support for all payment gateways that are generally helpful to clients.
Conclusion
So, these are the primary reason for you to adopt One Step Checkout Magento2. The business owners that embraced this functionality of magento Extension are soaring high in the respective marketplace.
Hope this blog is useful to you!