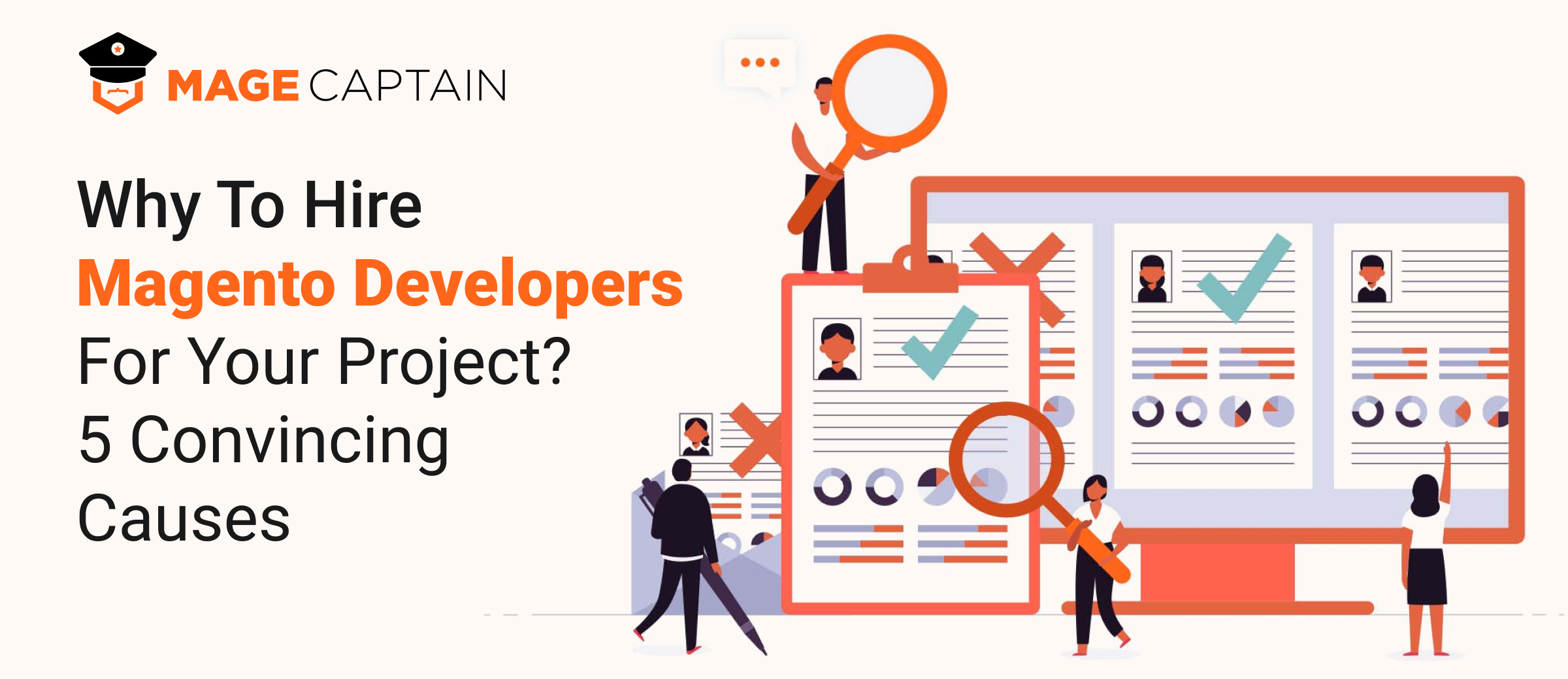 Did you know? Magento currently powers 1.2% of sites on the Internet. It handles more than $100 billion in gross merchandise every year. eCommerce businesses attribute 10–80% of their revenue uplift to Magento. Moreover, Magento's global e-commerce sales in 2020 amount to $224 billion. According to the studies, more than 2,50,000 websites use Magento eCommerce, making it the second most popular eCommerce platform in 2021, with an overall eCommerce market share of 12% globally. Do these facts and figures make Magento popular among all the technologies?
As the saying goes, "Ignoring online marketing is like opening a business but not telling anyone." It is essential for every business to have an effective presence online, which reduces overall investment cost and ultimately results in increased sales. As a marketer or an owner of the business, you would want the best platform to host your website and popularise your products and services. However, there are so many platforms available in the market, but marketers prefer Magento due to its robustness, simplicity, open-source quality, a wide range of features, and much more. Now let us come to the point; I.e., why certified Magento developers?
Benefits of Deploying Magento Certified Developers For Your Project
Magento is one of the fastest, secure and most user-friendly technologies that help users to browse quickly, filter and online order products. Basically, Magento website developers deliver services that capitalise on your online business. It may sound easy to develop an e-store by using the Magento platform as it is an open-source platform, but it is certainly not that easy. As we know, there are so many eCommerce stores giving cut-throat competition to each other so it is challenging to grab the attention of the audience.
Thus, hiring a Magento Certified Developer who has enough experience to develop a universal e-store is the only way to increase organic traffic. In addition, certified Magento developers have the right knowledge of technical stuff to offer the best solutions while developing an eCommerce store. So, let us delve a little deeper into the benefits of hire Magento developer for your project.
Knows The Complete Process Of Development In Details
As an open-source platform, anyone can use it to develop an eCommerce store, but still, it has its own set of codes and best practices to build an e-store. Magento developers know the best way to integrate business practice into the website and make decisions at the coding level. Having a certified team to develop the website would ensure efficient and clean code development, security and easy upgrades in the future.
Quality Of Code
There are no strict rules for coding in Magento. However, there is Magento's own set of coding standards. The developers must follow the Magento coding standard to make it a robust solution. This ensures that the certified developers will offer the right quality of code that is required. An accredited developer knows the best way to code in such a way that will help you to complete the project smoothly and without bugs. In the future, whenever you want to implement high security or upgrade Magento 2 latest version, it will become easier for you due to the neat and efficient code.
Pays Attention To The Optimization Of The Website
Magento and Magento 2 certified developers are well known for the techniques of optimising the website and developing an SEO friendly website. In addition, they have better UI & UX knowledge that helps the website to rank well on Google's search engine.
Risk-Free
A certified developer will offer hand-written code without any errors, warnings or bugs. But, it does not end here; they will ensure the security of the store by implementing proper measures. Using the tools and features of the Magento updated version, they offer the best and robust solution of your online platform that adds value to the services/product you provide to your customer.
Saves Money
Hiring a freelancer for website development is definitely cheaper as compared to hiring a certified Magento developer but, this saves money in the long run. Furthermore, once the website gets ready by the expert developers, hiring of other developers to find the bugs, or re-do the eCommerce store or fix any other issue is not required when you hire an experienced and certified developer. Thus, giving a project to a certified developer saves money in the long run.
Into The NutShell
As we know, nothing comes easy! The time, money, hard work and effort that a certified developer has put into earning that certificate only shows their deserving character for your project! And after knowing the advantages of providing a project to a certified Magento developer, you shouldn't have any reason to refuse the statement; "Certified Magento Developers" are best. Moreover, when you are looking for the latest features, extensions, modules, and customisation options for your eCommerce website, Magento undoubtedly will be the first choice as compared to others.