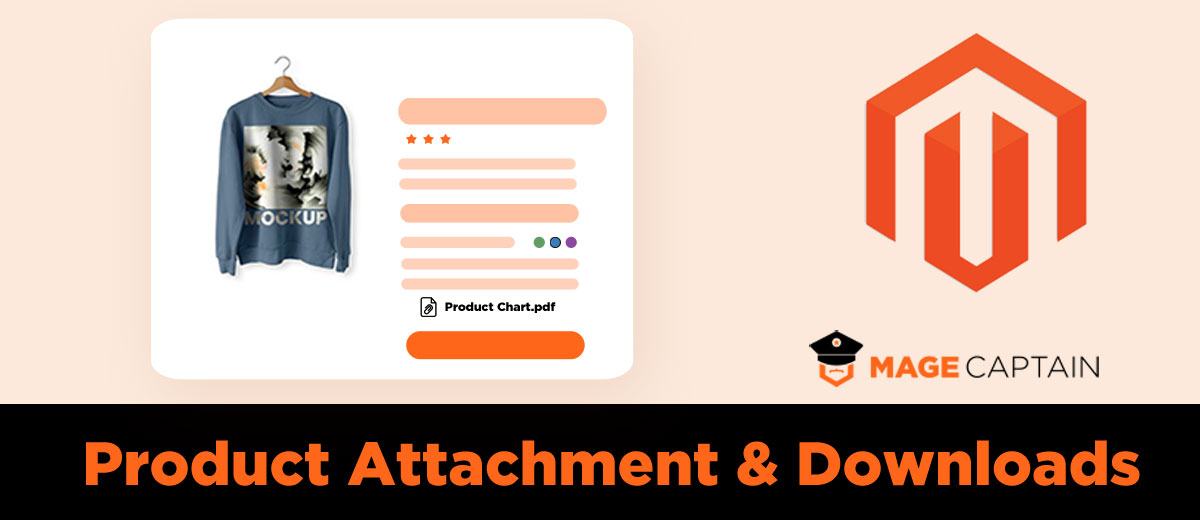 To sell complex things you need to outfit customers with point-by-direct portrayals to assist them with finding fundamental information before making a purchase decision.
In addition, by giving more you impart trust into your clients, show your unwavering quality, and let them feel good about purchasing from you.
Contingent upon your business and item you may have to furnish your clients with different sorts of data like manuals or aides, recordings, licenses, guarantees, endorsements, and so on The more data about your item you provide for your clients, the higher the odds they will get it. Why? Since admittance to the data, they are keen on causes them to settle on quicker buy choices.
Product Attachment and its significance to E-Commerce Store
Imagine that you are an equipment vendor and your things are complex to hoard. You need to show your customers the manual, yet tragically, default Magento 2 doesn't allow you to join archives to thing pages. Without quick and dirty information, customers can not grasp your thing and never get them. Meanwhile, finishing off all the thing information with simple messages isn't enough fruitful to convince customers in regards to picking your things.
The Default Magento version not providing this Product Attachment Functionality, but using Custom Extension you can add attachments for the product.
MageCaptain has newly launched Product Attachment & Downloads extension for Magento 2. This Extension permits merchants to transfer extra data to uncover maximally item data. It gives clients a manual as well as additional. It gives clients a decent encounter and makes them totally guaranteed about the items that they purchase.
The module gives the store admin option to add an attachment to each product and that attachment shown in the frontend. Let's see what Key Features it has.
MageCaptain Product Attachment & Downloads Key Features:
Enable / Disable Extension:
Enable/Disable Extension from a Backend. If Extension is disabled then Product Attachment not visible at Frontend.
All Multiple File Formats:
Allow this file formats: jpg, jpeg, gif, png, pdf, CSV, BMP, txt, doc, Docx, Xls, xlsx, RTF, ppt, pptx, zip, and many more.
Per Product Attachment:
Store Admin can attach for each product or specific Product.
Backend for store:
Store Admin also views attach file after uploading.
Frontend for store:
At Product Detail Page Attachment is shown with Icon and Text.
Final Word
To sell complex products you need to provide customers with detailed descriptions to help them find necessary information before making a purchase decision. This Magento2 extension supports all popular image, document formats. You can without a doubt upload customer guides, verifications, licenses, instructional activities, esteem records, and some more. With item connections, you significantly improve the client's shopping experience. All important data is immediately accessible on the item page, so clients don't have to reach you.