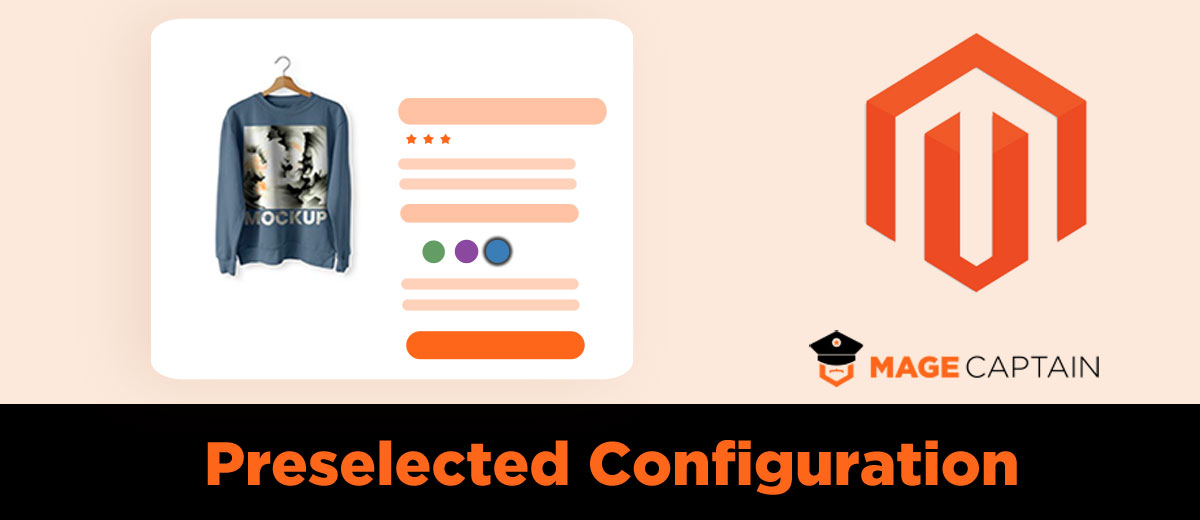 You are running a site with countless Configurable Products. Your clients set aside an effort to choose the item ascribes and sitting tight for stacking the new standpoint of your configurable items. Would you like to give them a superior shopping experience and lift up your Business?
On Online business stores with more than one item alternative, the bob rate grows up to 25%. Consequently, by improving client experience with new alternatives for a configurable item, you lose deals all things being equal. However, there is a basic arrangement that takes care of the issue and permits utilizing various item choices at the same time.
Auto Selected Option Grow your Business
MageCaptain has newly launched Preselected Configuration Products extension for Magento 2. Meet the Mage Captain Preselected Configuration Products extension. The module gives the capacity to utilize many item alternatives without a negative effect on deals since it empowers you to pre-select configurable item choices on a classification page. Thus, an item can be set to a cart with only a single tick or click. Let's see what Key Features it has.
MageCaptain Preselected Configuration Products Key Features:
Enable / Disable Extension:
Enable/Disable Extension from a Backend. If Extension is disabled then Configurable Preselect not visible at Frontend.
Set Block class Name as Given Input:
For Admin there is a Global option to set the position of Product Name, SKU, Description, Short Description, and More Information Block based on class name as given in the input.
For Admin there is an option to Update of Product Name, SKU, Description, Short Description, and More Information Block.
Default Selected Option:
Now Product Detail Page Select Default Option from Configured Product List for Configured Product.
Product Detail Page Frontend:
In fronted, there is a default option show for configured Product.
Final Word
To Pre Select Default Option for Configured Product, MageCaptain developed Preselected Configuration Products Extension. Select a related result of a configurable item, which you might want to show by default. Attract customers and simplify their shopping by showing related combinations on their cart.