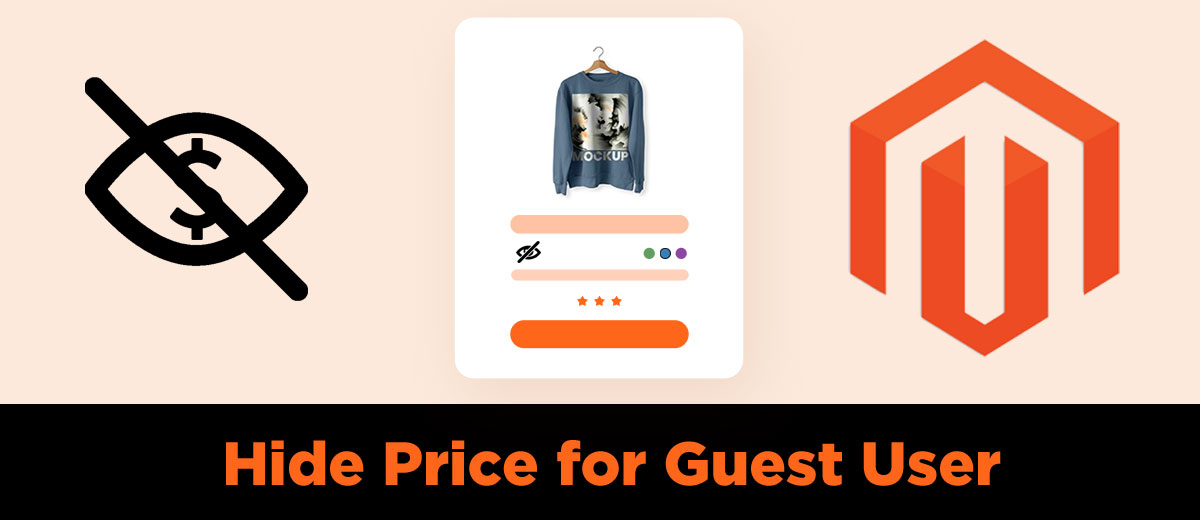 The Hide Price Tactic in E commerce-business is a Key to Powerful and Effective Pricing Strategy. On the off chance that you are looking for a speedy and simple approach to arrive at your clients, a totally ideal answer for effectively hide/show Price of Product.
How might it have the option to reach Genuine Customer?
It is safe to say that you are of the assessment that hidden Product Prices make a grating for genuine customer?
Precisely when you cover things regard, the guests need to add the Product to the cart or sign up or sign in to check it. This development goes likely as a push for conversation.
Additionally, if a genuine customer is searching for a particular item and goes over your item with covered up costs. In any case, as the client truly needs it and is a genuine customer in a genuine sense, he/she will join or add it to the cart.
Moreover, doing so sift through the undesirable traffic which doesn't fall into the class of expected clients and recoveries your time in overseeing them. You can dispense this opportunity to offer better support of possible genuine clients. It is without a doubt going to pay off.
Default Magento version not providing this Hide Price Functionality, but using Custom Extension you can Hide Price.
MageCaptain has newly launched Hide Price extension for Magento 2. The module give store admin option to Hide Product Price and Hide Add to cart button Using Global Setting. Let's see what Key Features it has.
MageCaptain Hide Price Key Features:
Enable / Disable Extension:
Enable/Disable Extension from a Backend. If Extension is disabled then Hide Price not visible at Frontend.
Setting Based on Customer Group:
Store Admin can define the customer group for hiding price. For example, the store owner can hide Price only for Guest User.
Hide Add to Cart Button:
Hide "Add to Cart" button for Specific Group of Customer.
Frontend for store:
If store admin hide price and hide add to cart, in frontend Product Listing page and Product Detail Page product price not display and also cart button not display for that specific group of customer.
Final Word:
The Hide Price extension helps store owners to control Price visibility in Storefront. Store owners can hide prices for specific user groups. The selected user group can't see the price of the product in the Storefront.