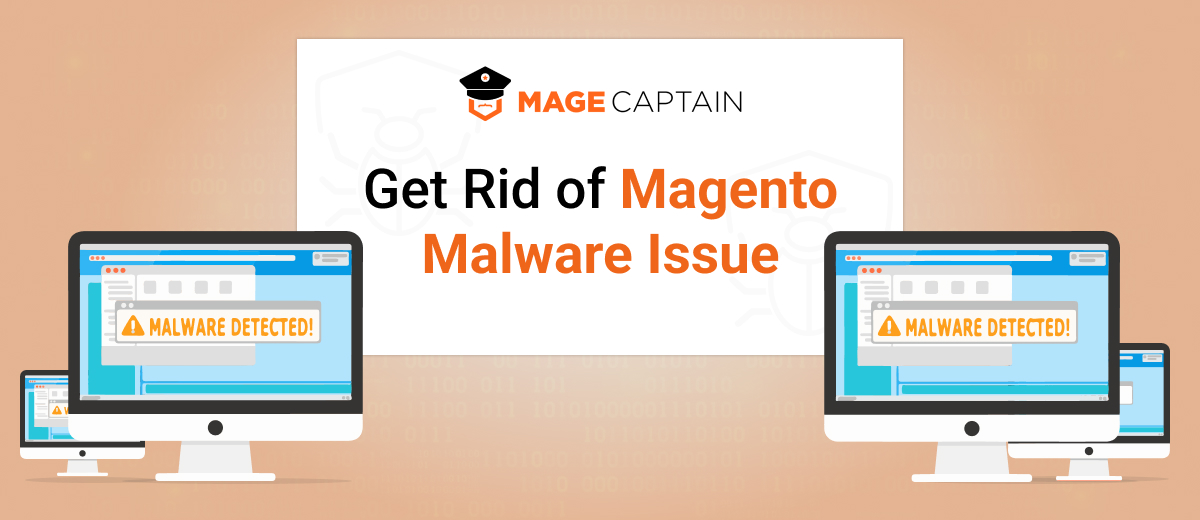 In this world of inter-connected devices, malware attacks are becoming more common, and due to this, businesses all across the world are concerned to find the right solution to this. So today we have come up with a deep researched article to help you in understanding this issue. And hope that after reading this article all your tension regarding this Magento malware will be eradicated.
As most of your eCommerce business depends a lot on your web so it is very critical to keep a watch on this kind of issue. In most cases, this type of issue occurs because store owners neglect site maintenance once their businesses begin to earn profit.
Further, due to the increasing popularity of Magento online stores, the platform is grabbing the attention of hackers too. But don't worry, most malware attacks on Magento stores are script-based and may be remedied in a few steps. This post will help you in identifying & fixing your hacked Magento site and remove malware from the Magento store.
But before that, let's understand some basic facts about Magento Hacked.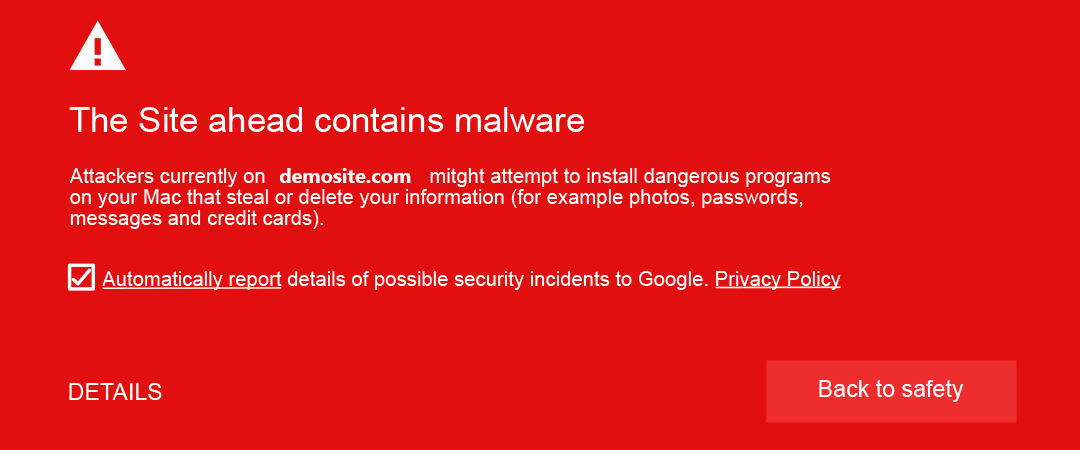 Signs that shows your Magento store has been hacked
Because of malicious activity Your website host suspends it
Top browsers blacklist/cut your site
Unauthorized Administrator Accounts
Customers Express Concern about Credit Card Information misuse.
Suspicious behavior on the payment page.
Extremely sluggish website
Illegal /Unauthorized code on your website
Steps which you can apply to remove malware from magento website
Once you've determined that your website has been hacked, take the necessary steps to restore it. The steps below will walk you through the process of restoring and repairing your compromised website.
Cleaning Malicious Script From Site
The first step in detecting and cleaning any dangerous code on your website is to enlist the help of a professional developer or solution partner.
Create Backup
You must create a backup of your site's data and files before making any changes to it.
Use Magento Malware Scan
Go to the Report folder and begin a Magento malware check for your site to uncover unapplied Magento core patches and malicious scripts.
Install Missing Patches
After running the Magento support to malware scan, you will be able to fix all issues so it is recommended that you run the scanner. You should run your Magento site in a testing (non-production) environment after installing it. Patches for the Community Edition can be found here.
Remove Unknown Admin Account
An unknown Admin Account is like an alarm. In most circumstances, it signals a security breach on your website. Such accounts must be deleted immediately. As a result, you must access the Admin Panel of your Magento store. Then, click to System Permissions Users and delete any unknown accounts.
After that, you must protect your current admin accounts. As a result, you should change the passwords of all known admins and also change the admin ID to something unique, avoiding IDs like administrator, root, admin, and so on.
Review SSH & FTP Users
After you've eliminated any unauthorized admin accounts, you should look for any other possible entry points. As a precaution,do evaluate all SSH and FTP users and any old, unused, or unknown users. Change all active users' passwords.
Remove Code From Head
To delete unfamiliar Javascript code, navigate to System Configuration Design HTML Head Miscellaneous Scripts. Remove all code excerpts except those you recognise.
Remove Code From Footer
To delete unknown Javascript code, go to System Configuration Design Footer Miscellaneous Scripts. Remove the code that you are most concerned about.
Do Verification
After you have completed the code cleanup, you should rescan your site and verify all sections carefully to ensure that the virus is no longer there.
Conclusion
The rapid growth of cyber-attacks poses a significant threat to any website on the internet. And protecting your website from malware is an ongoing process. Maintain your Magento software and visit the Magento Security Center on a regular basis. When it comes to malware attacks, remember if your website has been hacked, you should move quickly to reduce the harm as prevention is better than cure. So Magento Malware Removal is now very easy if you apply and follow the aforesaid points.