Magento support and Magento Maintenance Services
Let our highly-trained Magento experts take care of all the technicalities so that you can focus on what you do best: business!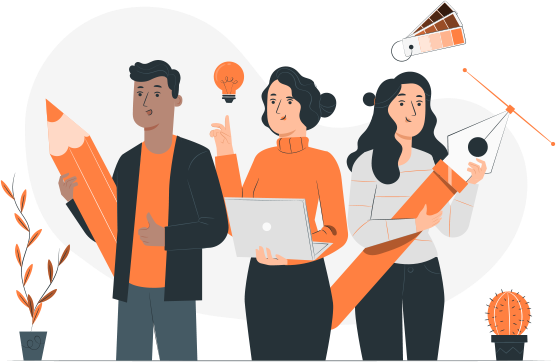 Building a website is not the end of website projects; you need to maintain and grow. As your business grows, so must your development component. Our team is highly trained in Magento and can help you handle all these technical issues while you focus on what you enjoy doing, which is business.
We have different options for you to select from, each of these options is coined out to serve your needs, and the options are as follows:
Our goal is not just to build a perfect system for your website, and we also offer various levels of support that will ensure that you get the needed tools and training that will improve your skill all around. We have different support system that will suit your budget, as low as "free support"; this is to let you understand how much our client's means to us.
We won't just build and leave you with it, and we are interested in ensuring that you have full access to our skilled Magento support professionals, including upgrading Magento 1 to Magento 2; we will help you with updates on your Magento website and Magento website maintenance, project management and even give you access to Magento support professionals.
Why should you choose MageCaptain?
Our Teams of Certified Magento 2 Developers have a decade of experience in the eCommerce industry, with proven expertise And Magento 2, also verified by our Magento certification. We are reliable and will let you focus on building your business while we take care of your technical systems. And our support is always available to you.
Their many reasons for choosing a Dedicated Magento 2 Developers team, while many have always been financial reasons, we add more value at a minimal cost, and some of the values are as follows:
A decade of eCommerce expertise

we have a decade of experience in the Magento 1 and 2 eCommerce development and Magento Mobile App Development industry so you are hiring people who know what you might want.

Proven expertise

with our Magento certification you can be sure of our skills

Reliable Magento 2 Support

you can rely on our team delivering for you while you focus on building your business

Availability

communication is important for the success of your project, and we are open to discussion and will work with you in your time zone.
My name is TY Smith from Digital Delux and we worked with MageCaptain for about an year now. Their technical knowledge, their knowledge of the web and programming, their business logic knowledge and general troubleshooting knowledge have really made them an important assets for us as a company. Weather its small project, long project , dead timline, they always delivers us quality product on time. I ll highly recommend MageCaptain.

Show more

Ty Smith, USA

Hi My name is Kusuma from Semeton. Semeton is a company based on Indonesia which is founded in 2008. We focus on web designing and web programming services. We are working with MageCaptain for two years for outsourcing our web programming services. Their communication way, their technical expertise and skills make them more powerful and confirtable to work with. If you have any projects in future with tight deadline or fixed budget, we strongly suggest you to contact MageCaptain to out source your web programming services. Whatever your company needs, MageCaptain is the answer. We do belive you will choose right company for your solution. Thanks you.

Show more

Kusuma, Semeton, Bali

When I got the invitation from MageCaptain to cooperate with my own company, I like the challenge. In my previous job I did a lot of projects with hired people from India and other places. For cooperation on distance there are bad and good stories. For that reason I started with small problems on existing websites and I was surprising on the knowledge and speed they bring a quick correct solution. After that I bring more of my clients request to MageCaptain . With all the experience I have had in the past is use my checklist to keep a successful cooperation with MageCaptain. My recommendation for how to deal such way when cooperate on distance: Specified clearly the requirements. It cost time but It's better to have the correct deliverable, then quick unusable stuff. I spent always a lot of time to have all the things defined. MageCaptain was reacting quickly and don't say yes to all request. Even when the outcome is " impossible on the requested way". I appreciate this from Varun Patel. Have direct contact to a technical person. No local subcontractor or contact person without technical knowledge. My contact person of MageCaptain Varun Patel is very well capable to do so. The requirements are specified in all details, especially if client of me requires their own appearance of design. With the detailed questions and comments I get back from MageCaptain, I get easy the good feelings about understanding of the requirements. They started not without full investigation and understanding. Define start. The agreement for start is not given before there is consensus about the what the deliverables are, time and cost. This was automatically the case with MageCaptain. After delivering check by yourself and clients, feedback all issues. I was surprised how fast MageCaptain improves all the issues. This way of working means for me more efficiency.

Show more

Steef van Beckhoven, USA

At Rightsify we've been working with MageCaptain for a couple years now and have been really happy with the results they have delivered. Their work is done on time and as specified and the support has always been great. From landing pages to complex web applications their skill sets are diverse and plentiful.

Show more

Alex Bestall, Los Angeles, USA

We first engaged MageCaptain to provide a quote for website development work for our client. The quote from MageCaptain and their friendly, professional attitude made our communications easily and productive. They were very helpful in keeping our project on schedule and on budget. We had worked with outsourced developers in the past and were not satisfied with the quality of their technical work. In contrast, the quality of the work completed by Varun Patel and his team was very high. Any technical issues that we discovered during testing were addressed quickly and accurately so that we were always happy with the results - and so was our client. We look forward to working with MageCaptain again on upcoming projects where we need dependable, timely technical resources.

Show more

Michael Tubbe, Chanticleer,Canada

I got a much better website, which is not bugging anymore. It's way faster than before and now I also have better SEO. I know that because my site and my social links now rank on top everywhere. That's amazing! I am not a developer so all this technology stuff sounds Greek to me. That's why I am always wary of using freelance developers from outside. They've always given me substandard quality and charged me for moon. But Varun and MageCaptain is someone I can completely rely on. I can trust you guys with any of my development projects because I know you will not rip me off like other developers do. That's why I work with you only now. Thank you for making my webstore awesome again and also increasing my sales. :)

Show more

Fadhel Khalfallah, Canada

I just wanted to send an extra shout-out to Varun, Thanks Varun! You rock.... Thanks again for all your help and support. You are really a project savior for me when my current developer left me without any kind of notice. Great team you guys have!!! Undoubtedly I will gonna use you guys for all of my future work.

Show more

Bishwaraj Chaulagain, USA

Very good work MageCaptain. I believe in true feedback so providers know they will accessed black & white. I'm really happy with the speed and quality. And someone who replied to my emails/questions quickly! I will use again.Thank you!!

Show more

Craig, Australia