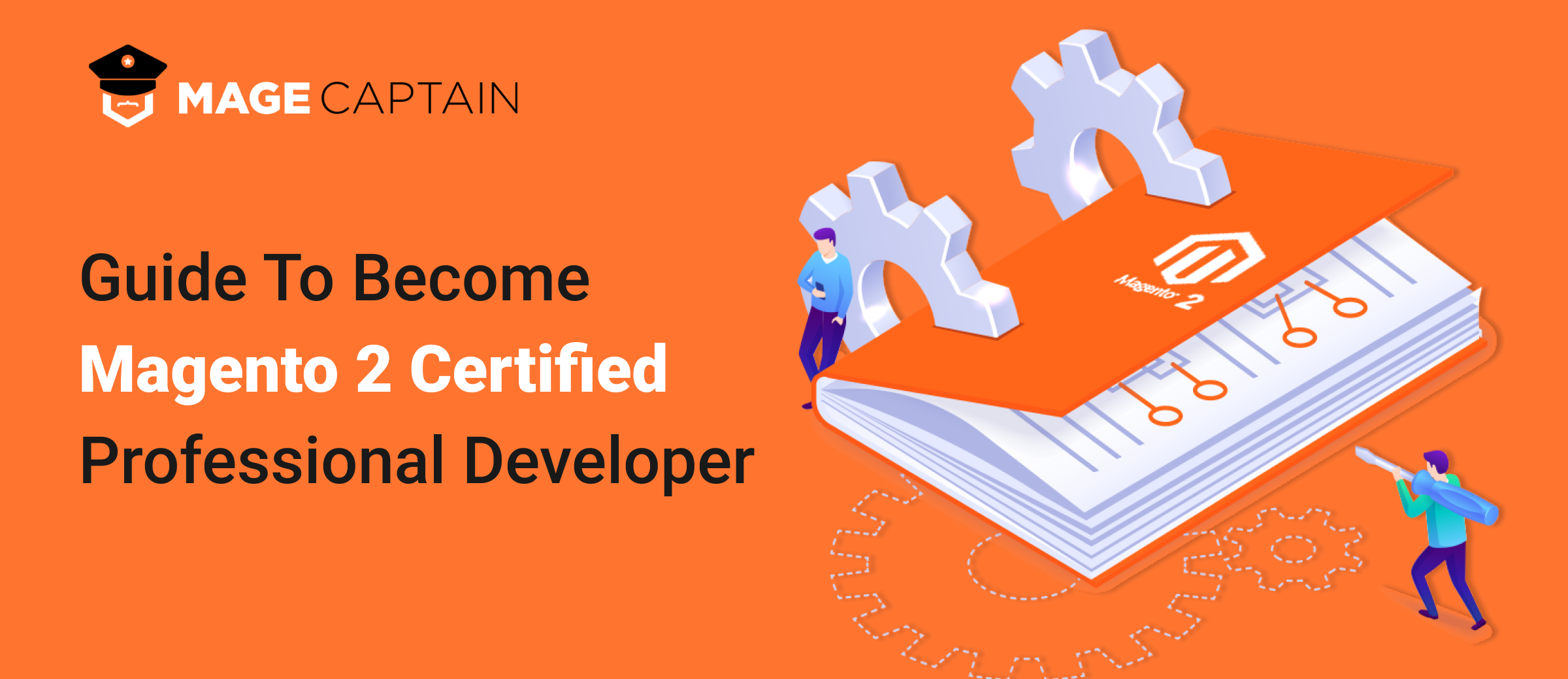 In the year 2015, Magento 2 was launched, and some tempting advantages and outstanding features superiorised it by comparing its rivals like Shopify, WooCommerce, Shopify plus, etc. Developers and certified agencies spend more than 3 years studying, enhancing knowledge, and accumulating experiences of the Magento 2 platform. In the year 2018, the first Magento 2 certification examination known as Magento 2 certified Professional Developer was released for those who want to be a Magento 2 certified professional developer. And recently, in 2021 Adobe's acquisition of Magento gave a spark to the growth of the Magento platform.
There are various Magento certified courses and each type of certification will have its own requirements which will be suitable for each developer. You need to know what exactly you want and make reasonable strategies to conquer your requirements. In this article we will discuss each type of Magento 2 certification, and its specific tips and guides.
Magento 2 Certified Associate Developer
This course is suitable for beginner developers who want to start their professional career with Magento 2. This course is applicable for both front-end and backend Magento 2 developers. You will learn the basics and core fundamentals of Magento 2 including Open source platform and Magento eCommerce. In this course you will learn about Magento 2 backend and front end components. You can choose the best tutor who will help you to learn about the fundamentals of Magento 2 and will help you to prepare yourself for the final exams. You can learn from the online test also and there are various YouTube channels which help you to learn thoroughly about Magento 2 fundamentals.
Magento 2 Professional Developer
This course covers everything that comes under Magento 2 backend development services. Generally, developers who have an experience of 1 to 2 years can easily crack this exam. The Magento 2 backend model handles loading, storing, and persisting information into the database; that increases eCommerce app's performance and scalability and also boosts security measures of the e-store.
Magento 2 Professional Developer Plus
This course is an advanced level of professional certification course, therefore, this will be more complex than other courses, and thus, you need to deep dive into the Magento 2 ocean to become Magento 2 professional developer plus. In this course you will learn about UI, admin modifications, database changes, order management, process customisation, structure of catalogue, and functionality changes.
Magento 2 Frontend Developer
If you want to be a Magento 2 certified professional front end developer you will learn about everything that comes under modifying UI components of Magento 2 frontend. You must need 1 year of experience to pass this particular exam because again this is an advanced level of course.
Magento 2 JavaScript Developer
This certification course requires at least 1-year of experience in customizing Magento JavaScript. In this particular course you will learn about creating and constructing JavaScript extensions as well as customise the existing modules. You can learn from the YouTube videos also which will help you to become confident as a Magento 2 JavaScript developer.
Magento 2 Cloud Developer
According to the certified professional Magento 2 developers, the person who has at least 1 year of experience in developing Magento Commerce Cloud can easily crack this examination and get a valid certificate of Magento 2 Cloud Developer. In this specific course you will learn about testing, troubleshooting, and operating cloud environments. Moreover, while performing any task you need to meet the standards of leverage cloud features to optimize its operation and performance.
Magento 2 Solution Specialist
To get a certificate of Magento 2 Solution Specialist you need to learn about the fundamental functionality of Magento and know how to distinguish Magento Commerce Vs. Open Source, amongst other subjects. Additionally, you will learn about how to apply Magento 2 functions to benefit business, optimize key features, and avoid customising unnecessarily.

Want To Hire Magento 2 Certified Professional
Front End Developer For Your eCommerce Project?
Get a quote now
Into The NutShell
There are various specified options in Magento 2 development courses. You need to choose wisely among them what exactly you want to do as a Magento 2 certified professional developer. But if you are looking for a Magento 2 certified agency who has experience as Magento 2 developer as a whole than you can choose MageCaptain for the same because we have certified developers who understands your needs and prepare fully customised Magento eCommerce app according to your requirements.