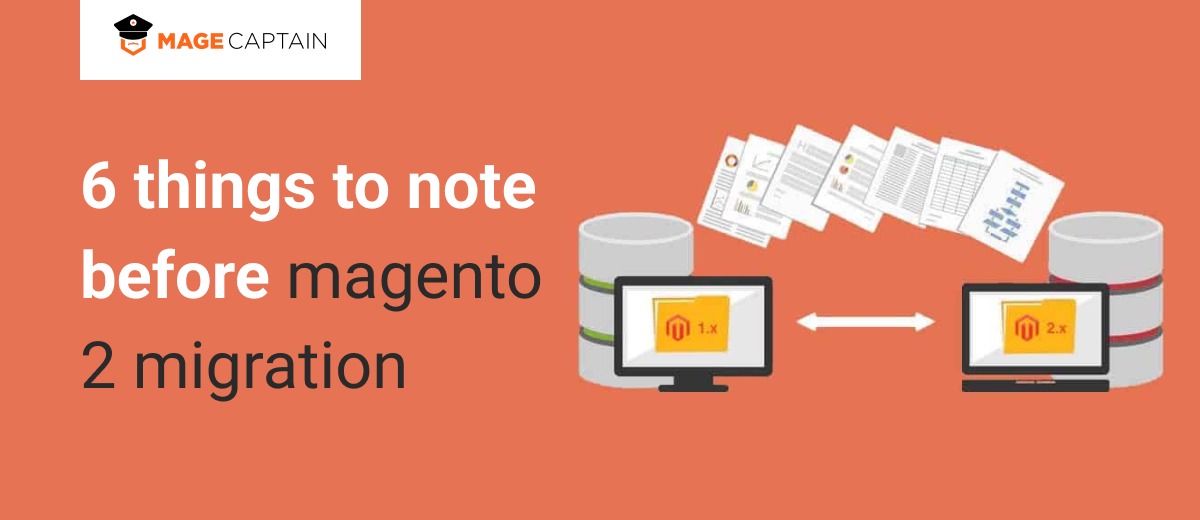 Magento has a phenomenal establishment as an Ecommerce platform. Released in the year 2007, it has made an outstanding achievement for the brands who aspired to grow their business online. Magento holds the track record of running 230000 live websites comprising of 18% of the top million websites across the globe. These websites are known for benefiting with maximum traffic an most number of visitors to improve the deployment and growth of their business.
After the acquisition by Adobe in the year 2018, users waited with eagerness that what important feature this company will now come up with?
Then comes September 2018 when Magento announced the stipulation of new support framework by June 2020.
In this way Magento has witnessed invariable crest and trough across its journey. Yet there are innumerable considerations that you must look out for before Magento 1 to Magento 2 migration.
You have to get the answers of the questions like:
What questions should you ask the service provider before deciding to migrate?

Is migrating from Magento 1 to Magento 2 the right choice for your business?

What should growing ecommerce brands do before migrating?
So, let's analyze the 6 important aspects that have to be broadly considered before magento 1 to 2 migration.
6 Things to Consider Before Magento 2 Migration
Features
The first thing that you need to decide before the migration is the required futures. There are infinite number of functionalities that might have compelled you to get the Magento 1 to Magento 2 Migration. Thus, the foremost task that is required over here is to make a draft of the features that are required before the initialization of Migration.
According to Paul Byrne, President at Razoyo.
"If you've been on Magento for several years and have customized it, chances are you don't still use every customization. Put together a list of everything you need."
"Many of the services you used on Magento are available there, some are provided by other modules," says Paul.
Budget
Budget is the next important factor that you need to consider before Magento 1 to Magento 2 migration. Since there are lots of expenses like license fee, hosting fee, you need to calculate the aspects like total expenses with return on investment before magento 2 migration. Magento is an open source and potentially a customizable platform. So, the budget can vary from enterprise to enterprise. Hence, it is primarily important for the companies to estimate the budget before choosing any migration plan of Magento 2.
Several important aspects affecting the budget are:
Hardware

License

Back up price

Compliance

Loading balance
Time
Time is another factor that has to be taken care of before magento 2 migration. Which time shall you start with the migration, what is the estimated time for the completion of migration, how long will it take to get the backup files, how much time the users will stay affected by the migration. All these factors have to be taken care before you start with any sort of migration service.
Resources
Before magento 2 migration, you must consider that are you having enough resources as a development and support team for modification and adjustment on the platform. Will it be feasible for your IT or development team to carry out with such migration or are they capable of handling such large projects or not. All these factors have to be taken care of before you start with any such migration service. Thus, the check out of the availability of the resources is another important factor that affects the migration till the end.
Security
The importance of security is not concealed from any Magento 2 Ecommerce platform. Building a secured framework to safe guard the available data has always been an imperative aspect of any migration plan. Magento 1 to magento 2 migration holds the very same notion. So, before you start migrating from Magento 1 to magento 2, do make sure that you are adhering to a secured and safe channel where every bit of your data has been safeguarded by the additional information protection policy across the whole strategy of migration.
Marketplace
Marketplace is another important consideration of Magento migration. It is a place where buyers and sellers converge together to make a particular transaction. Thus marketplace is another factor that has to be determined before the magento 1 to magento 2 migration.
Conclusion
Magento 2 is the frontline platform in the market for Magento 2 Ecommerce Mobile App Development. To leverage this service, the versions are getting updated and Ecommerce business owners are relentlessly migrating to it.
So, take a note of all the consideration and get a smooth magento 2 migration.