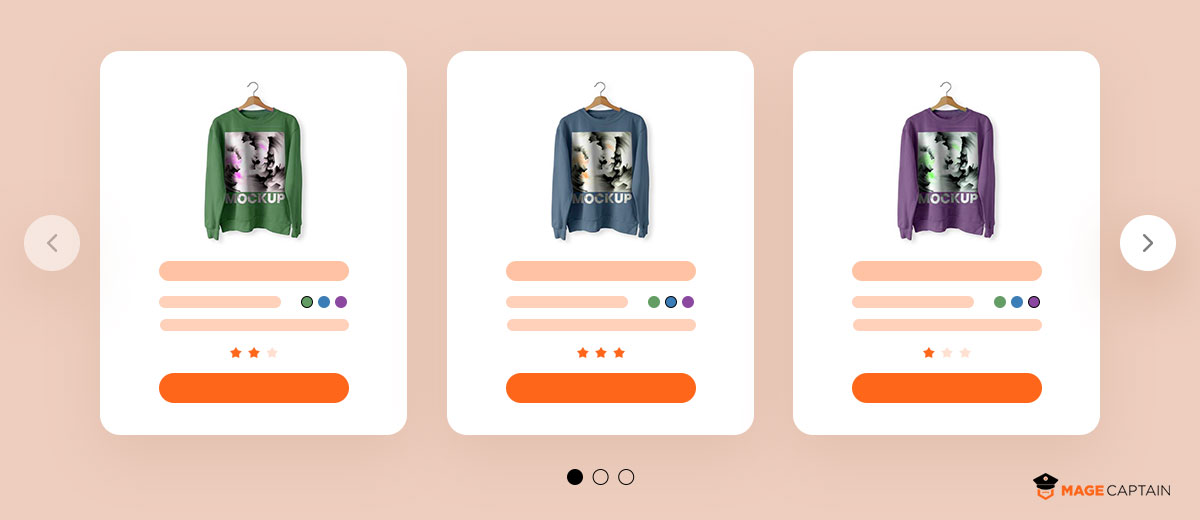 By Magento default, your products will be recorded for no reason. Thusly, you are comparing every one of them, which implies there is any interest or want your guests to feel when going to your E-Commerce store.
To fulfill this type of requirement there is best option is Product Slider. But currently there is lots of Product Slider Extension. And in almost all of them there is same functionality to load slider. If Store admin want to load Product slider based on Product Attribute for this type of requirement there is not any extension available.
If Store Admin wants to load same color product or same size of other product to load in slider, at that time there is not any option to do this. But If store admin have this type of functionality then it is easy to show number of option to customer for same product.
Why does Attribute Rule-Based Product Slider Extension need?
The Attribute Rule-Based Product Slider Extension causes Store Admin to expand their deals by adding explicit items takes care of into their substance-driven pages. The USP of this slider is that it encourages the retailer to show a slider with an irregular result of the characterized rule of the credits alongside numerous configurable alternatives from the administrator board. Alternatives like 'result of red tone', 'item with size M', and so on can be added on the CMS page or in static squares. This expansion makes a completely responsive item slider according to credit, worth, and class that could be handily overseen by the administrator.
MageCaptain has newly launched Attribute Rule Based Product Slider extension for Magento 2. Using this Extension Store Admin can create Product Slider Based on Product Attribute and its value.
Let's see what Key Features it has.
MageCaptain Attribute Rule Based Product Slider Key Features:
Multiple Slider:
Store Admin can create multiple sliders and load them on a specific page or block.
Easy Config through Widget:
Easy to create slider through a widget in CMS page, Static block.
Customizable Product Layout:
Store Admin have option to show which product attribute need to load on slider. Like Product Name, Image, Price, Review etc.
Customization Slider Options:
Store Admin have option to show Product Slider Customization Option like Slider Arrow, Slider Navigation, Infinite, Auto play, Auto play Speed.
Final Word:
Our Attribute Rule Based Product Slider Extension is direct, So essentially arrange the Category, Attribute from the backend and make a responsive slider to set on this substance page.